News
Op 4 oktober opent de expositie 404 – PAGE NOT FOUND in het Kunstenhuis in Harelbeke. Lees hier meer en reserveer voor de opening.
---
Indisciplinary Symphony – Train Method
The intervention for the "Dada, Law, Rancière" session in the seminar about the intersection of Law, Art and Philosophy connected with Jacques Rancière's poetics, will be online during the Feel Helsinki Festival.
This work is a collaboration with the "PhD In One Night" collective and was organized by the University of Helsinki, Aalto University and Uniarts Helsinki.
Watch the full Train here.
Blanqui and the Stars (2020) – 17'
Louis Auguste Blanqui was born in 1805 and was a revolutionist at heart. Preferring uprisings before general elections, he was a dangerous thinker. In a Rancièrist method, this film explores the link between Blanqui's passions and Peter Watkins' work on his film La Commune (2000).
---
From now on, Een idee van de zee [A Sea Change] (2016) will be available for streaming on the Belgian distribution platform Avila. Watch the film here.
Avila offers both contemporary and classic documentary and fiction films which the public can endlessly (re)discover. The platform was founded by filmmakers and takes off with a selection of Belgian films.
The catalogue of the online platform explicitly avoids an overload in which a film threatens to drown and disappear, presenting a selection based on editorial choices. Every one of the films offered by Avila transcends the ephemeral and continues to resound aesthetically, technically, politically or historically.
---
De documentaire Globes zal binnenkort voltooid zijn. Schrijf u in voor de nieuwsbrief bij 'CONTACT' om op de hoogte te blijven van vertoningen.
Een film maken kost veel tijd. Je observeert, arrangeert situaties, wacht op een moment waarop het toeval je ineens iets in de schoot werpt. Ik doorkruis de ruimte, reis rond op zoek naar ontmoetingen, naar beelden die mij iets doen. In mijn camera neem ik die mee terug om ze eindeloos te bekijken, te herschikken, te kneden en te herzien, tot er daaruit iets waardevols kan ontstaan. Misschien is het daarom dat ik me herken in het werk van bijen, die kleine plukjes van de wereld terugbrengen om het tot honing te destilleren.
Zoals de Poolse schrijver Witold Gombrowicz zei: "De mens is een voortdurende producent van de vorm: onvermoeibaar scheidt hij de vorm af, zoals bijen de honing."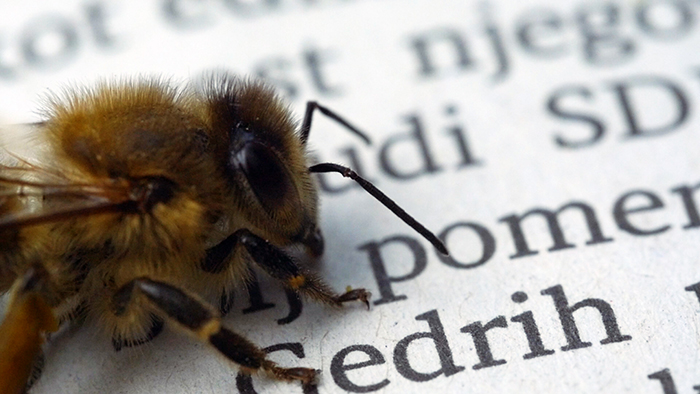 ---
Het dossier "Mijn gefilmde leven. Over de cinema van Boris Lehman" is gepubliceerd op Sabzian.
Boris Lehman is al meer dan vijftig jaar een uitzonderlijk figuur in de Belgische filmcultuur. In zijn autobiografische oeuvre brengt hij zijn eigen leven en dat van de inwoners van zijn stad Brussel in kaart. Lehman onderneemt in zijn films pogingen om zijn eigen cinema te definiëren, een queeste die leidde tot een oeuvre van zo'n vijfhonderd films. Hetzelfde doet hij in teksten waarin hij zich bijzonder helder uitspreekt over zijn eigen werk en die tevens gelezen kunnen worden als een ode aan cinema.
Dit dossier bundelt enkele van deze teksten: een aantal conversaties met Boris Lehman en stukken waarin hij reflecteert op het werk van anderen.